DocSIG Online Virtual Session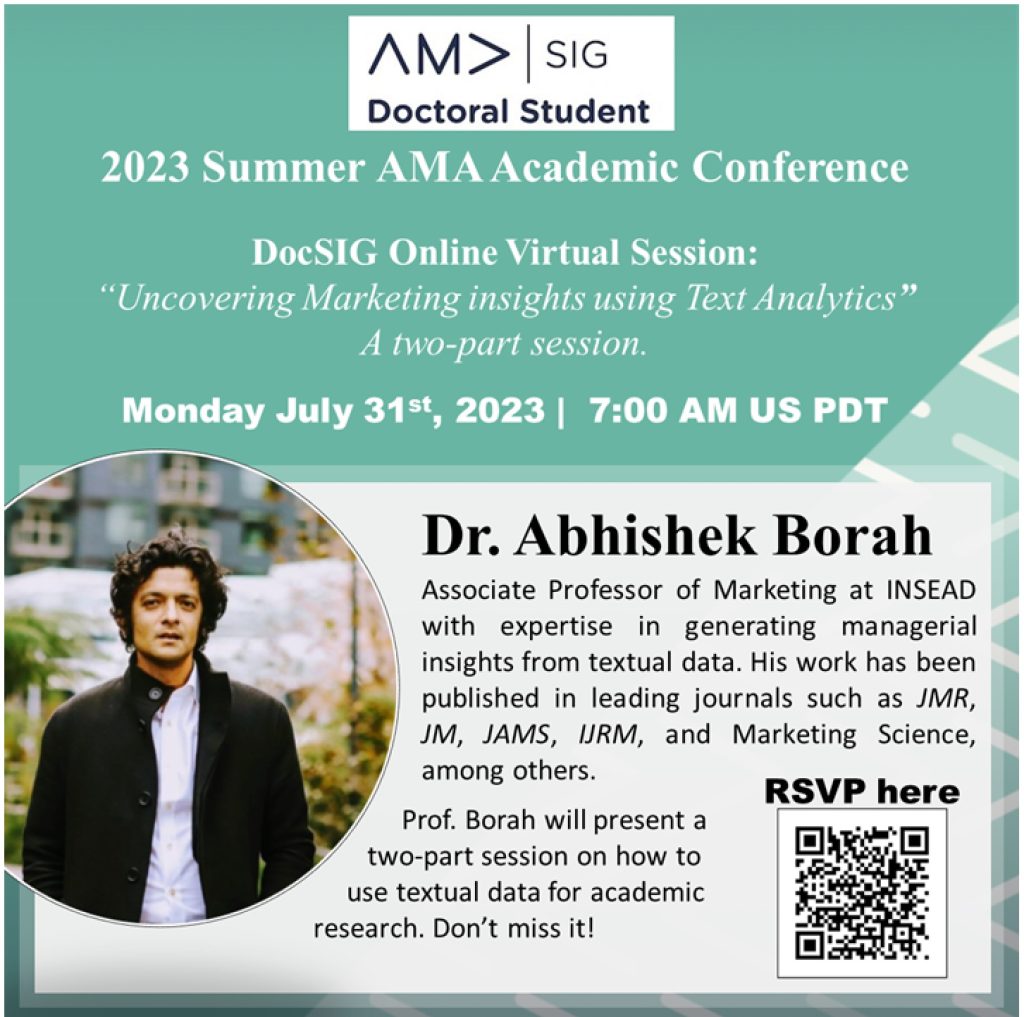 Don't want to use the QR code? Click here to register for the virtual session!
We encourage participants to RSVP as instructions to download Python, Anaconda Jupyter Notebook, and additional working files will be provided by Abhishek.
The final due date to RSVP is July 27th, 2023. The last email with instructions will be sent to those who RSVP close to the due date on July 28th, 2023.
---
DocSIG In-Person Session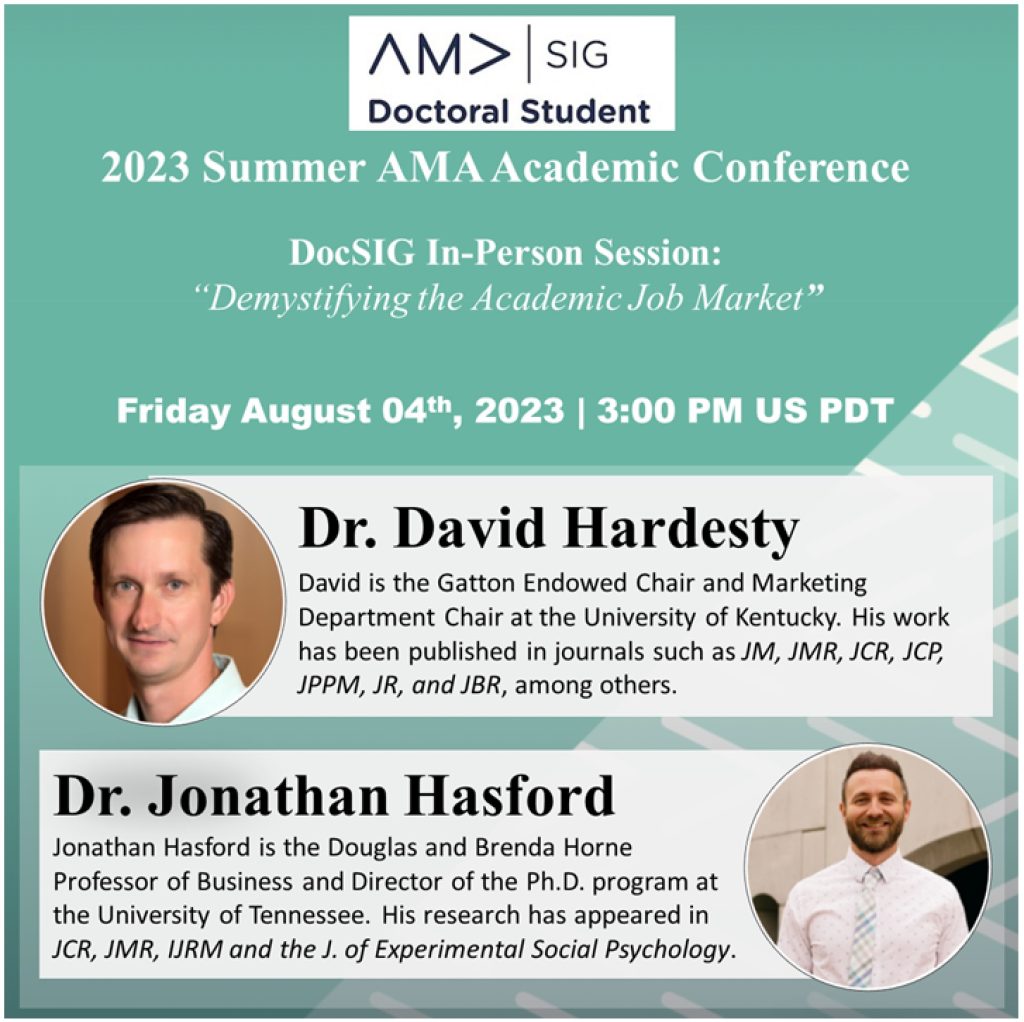 Registration is not required, but we'd love to know if you plan to attend the in-person session. Click here to indicate your attendance and submit questions.
---
DocSIG | HigherEd SIG Dinner
Friday August, 04. More information coming soon!
---
DocSIG Mentors Breakfast
Saturday August, 05 @ 7:00 AM PDT.
Are you attending the AMA Higher Education Conference this Summer? Don't miss the 2023 Summer AMA Mentors Breakfast!
The 2023 Summer AMA DocSIG Mentors Breakfast is only possible thanks to our committed sponsors. Thank You, University of California, Irvine (UCI) and University of California, Riverside (UCR) for your valuable contribution and for your willingness to support the doctoral student community!
The Mentors' Breakfast is designed for doctoral students and distinguished academics to interact, collaborate, and learn from one another in a low-stakes environment. This event will have limited availability and the seating and breakfast are being offered on a 'first come/first served basis'. Nevertheless, please let us know about your intention to participate here.
---
Visit AMA for a full listing of conference events!
Click here for more information!